…
AWARE of The GODHEAD
BIBLE of DIVINITY.
Bible Bk 43: JOHN Ch.1 
…
I was Blessed, reading in John,
to see 'the Feast'.
Read about the Feast,
from Exodus12:14,
John 2:13, 5:1, 6:4, 11:55, & 12:1.
Made me want to do a series on
The Theology of Jesus' Life.
There can't be a 'Biography',
with no info from Birth to Age thirty-something,
except for the Time He was 11 and left behind,
talking to the Priests in The Temple.
It's kind of like wondering
where the 'Genealogy' is in John.
How about,
"God Doesn't Have a Genealogy".
The four Gospels show Jesus
as a man and as God,
from four very differing perspectives.
If they all mimicked the same 'story',
we'd think it was rehearsed.
The four Gospels are telling the same story,
but each in their own way.
Because they were Eye-Witnesses
of The Lord Jesus Christ,
During His Ministry on Earth.
I look forward to His soon Return.
He's Coming.
…
Are there any tragic issues
like we experience in our lives,
or witness via 'the news'
that are taking place in a sinless Heaven?
Of course, not.
…
How about, "In the Presence of Jesus".
No, there is no record of tragic issues
and illness remaining around Him,
until OUR SINS WHERE PLACED UPON HIM.
…
Is there ANYTHING (sinless)
that THE HOLY SPIRIT and THE WORD of GOD
CAN NOT DO?,
with regard to our negative experiences,
generally speaking, in this life?
…
…… uh?…..
& I'm not talking about
a

'Faith Healing' scheme,
or some supposed

'Gifts of Healing',
but
THE HOLY SPIRIT
and
THE WORD of GOD?
…
HEY, / LET ME GRAB THAT HAND
and ASK JESUS to HUG ON TO YOU!!!
By the Power of The Lord Jesus Christ
and His Resurrection from the Dead,
and by His Blood
we come Before
THE THRONE of GRACE,
FATHER GOD of The Universe
and Creator of all.
IN JESUS NAME we bring
the reader BEFORE YOUR PRESENCE
AND Thank you Comfort, Assurance, and Peace.
By the Power of Jesus
and The Word of God
Blessed
by The Holy Spirit
we Claim,
"Behold, I am the LORD,
the God

of all flesh:
Is Anything Too Hard for Me"
Jeremiah 32:27;
Jesus is Looking on this person
and just exactly like Matthew 19:26 says,
"But Jesus looked at them and said,
"With man this is impossible,
but with God
all things are possible."
Come on Down Jesus,
as we Meet Speak with The Father.
SWING LOW.
Come Personally to visit the reader.
Touch them. Heal them,
as they place their soul
under the Teaching of
The ETERNAL WORDS of GOD.
And if you SAVE THEIR SOUL
and Heal them,
LET THEM KNOW.
Bless The Lord, all my soul,
Bless Your Holy Name.
We Love you God The Father,
We Love You Lord Jesus,
and we Love You GOD The HOLY SPIRIT.
In Jesus ALMIGHTY NAME we Pray,
Amen.
…
I say that The Word of God
Certainly 'Ushers In'
The Presence of Jesus
and The Holy Spirit
and my experience on this Planet
has been to find my soul
'Lit up like a Lightbulb,
without a worry in the World,
and
HAVING FAITH IN GOD,
and Being Enabled
to BELIEVE and PRAY,
BECAUSE OF ALL
I'VE JUST SEEN IN THE BIBLE',
after viewing and reading along in the Bible,
while it is being read out loud on Audio.
…
So, I did something about it.
I placed the Bible Audio with God's Words,
for us the view and hear.
…
After a while, Jesus may Step in
and Ask if you are doing OK.
If He 'Touches' you,
you Will no longer have the physical,
or emotional 'issue',
any more than
the Woman with an issue of blood.
Why?
He isn't about to become Ceremonially Unclean.
Thus? You HAVE TO BE MADE WHOLE.
…
Be Healed. Be Comforted.
Jesus Does that.
When it Happens, IT'S JESUS.
…
JESUS SURE WILL MAKE His Children
Be Glorified in
The New Heaven and The New Earth.
Until then,
THE BLOOD of JESUS,
THE RESURRECTED LAMB of GOD
Gives Wonder Working
Power in The Word of God,
Accompanied by The Holy Ghost!
*****
…
Will the Private Fed be Nationalized?
Will, there be a
Transition to The Gold Standard?
With the Transition be smooth,
without a hitch,
for people without Precious Metals?
…
THE PRIVATE FEDERAL RESERVE
WILL BE ENDED,
TAKEN OVER by PRESIDENT TRUMP,
soon (2020(?),
and NATIONALIZED
for THE AMERICAN PEOPLE.
…
OUR ECONOMY
&
CHINA'S, RUSSIA'S, etc. have Agreed,
THE WORLD'S ECONOMY, 
WILL BE BASED on
THE GOLD STANDARD.

 
….
Prepare by Owning Precious Metals,
which will skyrocket.
…
…
is completely hands-free
and the whole process
is 100% Automated.
…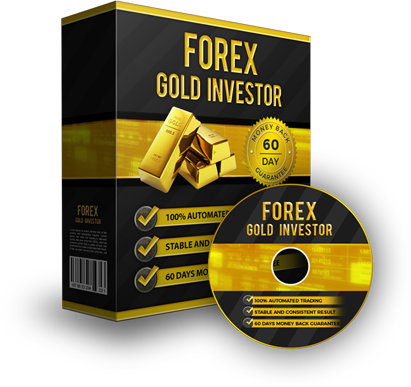 No need to be professional.
…
is based on a new generation technology
that allows you with a few clicks to install,
run and start earning money.
Everyone can do it.
…

Myfxbook Accounts
for Forex GOLD Investor.
…



Would you prefer Fxblue charts




instead of Myfxbook charts?



********************************************